Making the cottage similar to what I saw in a magazine
Creating a fashionable store with impact
Using it as a relocationable office
The size of shipping containers are an affordable size for a room. So it has the potential to be used for a variety of purposes. It's fan to think about combinations like building blocks. However, when you try to make it happen, you are hampered by various obstacles. Many of them are related to building law. Overseas, there are many cases where used containers are renovated into fashionable cottages at low cost. However, that is difficult in Japan.
Container JAPAN is based in the Niseko area and sells various containers. Containers shipped directly from overseas factories and used containers in stock overseas can be handled nationwide by unloading from major ports in Japan and arranging land transportation.
1035-3 Tomioka, Rankoshi-cho Isoya-gun, Hokkaido Japan 048-1326
Container planning, sales and import / export
Real estate management / rental / sublease
Accommodation consulting and management agency
Sales promotion / web marketing
Website planning, production and operation
Director's brief history :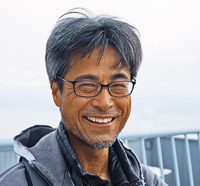 until Aug 2018 Real estate company (Kutchan)

◎Due dilligence
◎Real estate sell to forgin investers
〇Hotel Management as holiday rental

until Aug 2015 Real estate company (Yokohama)

◎Web marketing
◎Establishing new businesses
Self storage, Fixed term apartment, Shared house, Shared office, Time shared office, Parking for motorbike, etc.
◎Product development for real estate owners
◎Sales planning of Container home
◎Experienced work / 〇Business involved